Jay Tex Systems
"In today's rapidly changing, and demanding global economy; the only constant seems to be CHANGE. This is especially true in the world of Information Technology (IT)/Computer Systems, and overall tech education. In fact, it's becoming almost impossible to keep pace, and remain competitive without them.
Our motto is very simple: "Treat each customer as though they are the best…And provide the very best service possible".
Professional Commitment to Leadership and Excellent Customer Service
In over 35 years of working within the Information Technology, and business sectors (including having been a former corporate-level IT, and Computer systems manager of government systems); I have had the good fortune of supporting some of the world's most demanding managers, business-savvy, and home-based customers. In every instance, I gladly accepted the challenge of providing both corporate leaders, and general computer users, with effective, and world-wide IT capabilities. As an end result, and giving credit to those who afforded me the opportunity to grow in both, the business and IT arenas; Jay Tex Systems is fully capable of providing this same level of service to today's business, and home computer users alike.
Commitment to Affordability… Bridging The Digital Divide
In a nutshell, the "Digital Divide" is the difference between those having readily available access to Information Technology (such as basic computer/Internet access) versus those who don't. The digital divide not only affects individuals, but it can also have an impact on any venture having limited resources. I have lived this dilemma, and continue seeing it on a daily, first-hand basis. Likewise, Jay Tex Systems approaches each client with the goal of helping to bridge and eradicate the divide. For starters, it has always been a mainstay that Jay Tex Systems' employees (including its owner) spend time volunteering, and working within communities having less economic and recreational resources to draw from. Next, the journey led us to developing computer training curriculums, providing free seminars, and a variety of other materials; all in a concerted effort of using Information Technology and computers to remain competitive. These efforts help close the divide by ensuring access to computers, and ultimately advancing the skills of today's youth, members of the senior community, and adults wishing to better prepare themselves in a technology-driven market. Simply put, we're intent and committed to making Jay Tex Systems your affordable "bridge closing" solution!
JULIUS A. "JAY" WILSON – Owner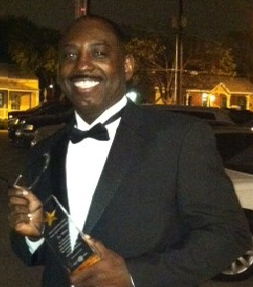 Julius A. "Jay" Wilson has over 38 years in the Computer Information Technology (IT), management, and business arenas.He was born in Los Angeles, California, and moved to Houston, Texas at an early age. Jay is a 22 year veteran of the United States Air Force, and a Gulf War veteran.
Jay has worked in leadership positions at both the U.S., and State government levels; as well as within private industry. He holds dual degrees (with Honors) in Computer Information Technology, and Business; and has achieved several industry-standard certifications in each field. Mr. Wilson is also a certified public speaker, and is frequently sought after to perform master-of-ceremony duties for community events. While he lists business and technology as a profession; his passion has always been working within the community, and its people in general. Jay lists as his hobbies: traveling, listening to classic "old school" music, watching historical documentaries, and playing board games.
Some years ago, Jay decided to leave a corporate Information Technology management position, and now manages his own company – Jay Tex Systems. The company specializes in overall computer repair, and IT consultation, primarily aimed at the home and small business computer user. Jay is also considered a Subject Matter Expert (SME) on various laws concerning computer usage rules and regulations. He's an avid believer of providing technology to areas that have been traditionally ignored; and makes frequent donations of computers, training, and equipment to such areas.